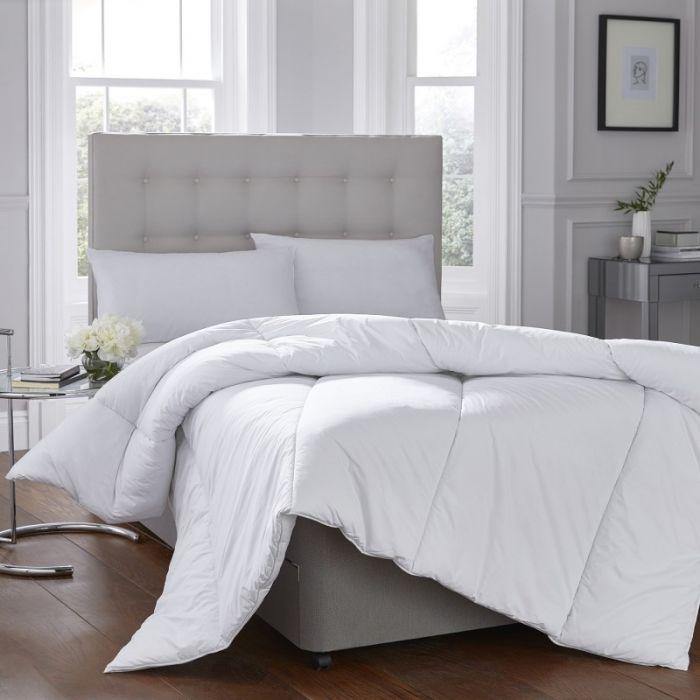 Guide 2023: Choose A Best Duvet or Down Comforter for Your Bed
When it comes to bedding that keeps you warm, there's no beating a fluffy duvet—or a soft comforter.Snuggly and warm, a well-chosen duvet will keep you cozy and sleeping soundly through the coldest winter nights, yet not be excessively hot or heavy during the summer. 
When investing in the quality of natural down, finding the right comforter to fit your personal style can depend on making a few key choices. Let us help you navigate the most important considerations to get the right fit for you.
Duvet fillings
There are two types of filling when it comes to duvets: natural and synthetic. Opt for a synthetic duvet if you suffer from allergies, while natural duvets are lighter but still equally as warm.
Natural duvet fillings
Natural fillings are soft, warm and more breathable than synthetic materials. Down and feather fillings are the most popular natural duvet fillings, both goose and duck. The majority of natural fillings are machine washable, durable and biodegradable.
Natural filled duvets using goose or duck down or feather have better thermal insulation than synthetic duvets. This means you don't need as much filling to achieve the same tog rating, often making them lighter.
Synthetic duvet fillings
Often hypoallergenic because they can be washed regularly at higher temperatures, they can be a good option if you are allergic to feathers or wool. Whilst synthetic duvets can be sweat wicking, they are less breathable than natural fibres, so we would not recommend one if you are a hot sleeper or have night sweats.
Synthetic fibres can be manufactured to different widths of thickness and quality so make sure the duvet feels well filled.
Unfortunately, as synthetic duvet fillings are made from a form of plastic, they are not recyclable and do not biodegrade so they will end up in land fill when you dispose of them. When they are washed, they can also release microplastics into the environment.
Hollowfibre: The duvet is filled with hollow fibres so it can easily trap warmth, but they're thicker and more wire-like than microfibre. These options are hardwearing and often coated with an anti-allergy treatment.
Microfibre: Extra fine fibres are used to create a high-quality duvet that feels as luxurious as natural down options. They're also lighter than feather-filled duvets.
Make sure your duvet is hypoallergenic
Bedding can be a harborer of allergens if you are sensitive to those types of things due to the type of materials they are made of. Fiber textures, folds, and material seams are all areas that dust mites, pet hair and dander, and pollens may accumulate to inflame your sensitivities.However, choosing a duvet (and other bedding such as cotton sheets and memory foam pillows) made from hypoallergenic materials ensures you keep such irritants at bay. 
Hypoallergenic bedding is made from materials that are resistant to these allergens. Cotton is naturally hypoallergenic and has the bonus of being easy to clean, making the removal of dust mites easy. Hypoallergenic bedding can greatly increase the quality of your sleep, helping to reduce congestion, sneezing and itching.
Similarly, a duvet with an all natural filling will harbour more dust and mites as the down and feathers provide many tiny spaces for them to flourish – a microfiber filling is a better choice to keep them away. 
Duvet construction
A duvet without construction, or extra stitching, would allow the down to shift, creating lumps and pockets instead of an even spread of fill. To prevent this, duvets have a variety of different constructions to keep the down contained evenly throughout the bedding.
there are two main types of duvet construction - box stitch and baffle box.
Both box and baffle stitched duvets have multiple pockets that hold equal amounts of down or feather, ensuring an even spread across the duvet and preventing the filling ending up by your toes during the night!
Baffle box: Trickier to make, strips of material are sewn between the top and the bottom layer of material in a criss-cross pattern to form cubes. The cube shape allows for greater volume of filling than the box stitch construction. So, there is more space for the filling to 'float' and breathe, without being compressed, keeping the duvet nice and fluffy!
Box stitch: Also called 'sewn through', the top and bottom cover are sewn together in a criss cross pattern which forms boxes. The stitching makes sure the same amount of filling is held in each box.We use the box stitch method for the lighter scooms 4.5 tog down duvet. This stitch is generally the best type of construction for lower tog duvets as less filling and space is needed.
Fill Weight
The number of ounces of down inside a duvet is its fill weight. Generally, down with a high fill power will have a low fill weight, meaning that a very warm, high fill-power duvet might actually be lighter than a duvet that's better suited for warmer weather due to its low fill power. It's the balance between fill weight and fill power that determines a duvet's warmth. You'll sleep best when you're not too hot, not too cold.
Choose your comfort level 
When choosing a comfort level for your duvet, you have three options: Summer, 4 Seasons and Winter. Each features a different fill weight which is based on the down per square metre - the heavier the fill weight, the warmer the duvet. Please note that a heavier fill weight does not relate directly to more comfort but simply more warmth. If you prefer sleep in a warmer environment then a heavier fill will be more comfortable but if you prefer a cooler environment then a light fill would be more comfortable.
Size
Duvets come in twin, double or full, queen, and king sizes. The absence of a bed skirt may require purchasing a duvet one size larger than the size of the mattress to conceal the sides of the bed. Additionally, to combat fighting over the duvet in the middle of the night, buying a duvet one size bigger than the mattress works well.
Duvet Covers
Duvet covers protect your duvet from damage caused by stains, spills, grime, and general wear and tear. They also let you easily change the style of your bedding and coordinate with sheets and pillowcases for a matching look. The duvet cover slips over your duvet and holds it in place with zippers, ties, or buttons. Some manufacturers require a duvet cover as part of the warranty. Although the cover shields your duvet from most dirt and dust, you should still wash your duvet insert at least twice a year or more.
You can make your bedroom a haven of comfort by choosing your bedding with care.For those who don't want to have trouble and difficult to choose, our duvets use ultra-fine padding, lightweight and breathable structure is your ideal choice.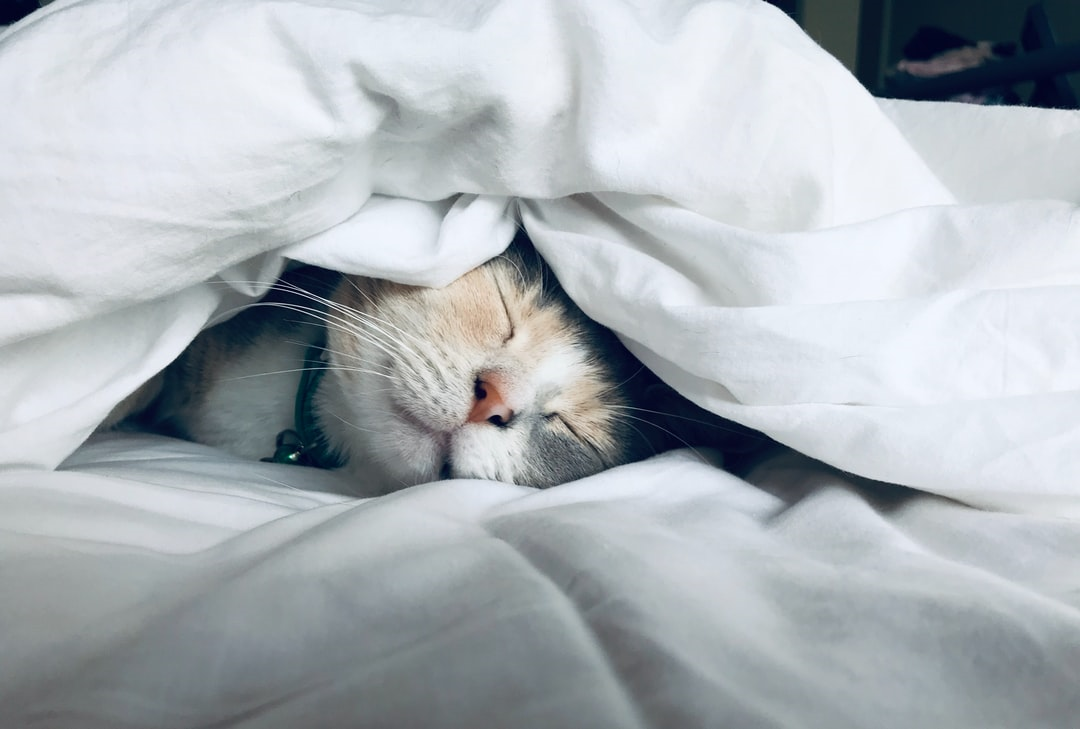 被子是必不可少的家居用品,而一款好的被子不仅有利于睡眠,同时有利于健康,羽绒被不仅暖和,而且轻便。精心挑选的羽绒被可以让您在寒冷的冬季夜晚舒适地睡觉,而且在夏季不会过热或过重。 但是当购买新的羽绒被时,选择可能有点混乱。对于消费者来说,一定要知道羽绒被如何选择,下面我们一起来了解下吧! 羽绒填充物 两个选择:天然填充物 or 合成纤维填充物。 如果您患有过敏症,请选择人造羽绒被,而天然...
Read more